Calico Metal Alloys LLP is flexible enough in meeting individual customer queries and requirements in a satisfactory manner. The company has adopted simple and transparent administrative and order processing procedures for speedier and smoother operations . Committed to achieve 100% customer satisfaction, We, ascertains that every client gets the value for money from our products and services. We believe in transparent work culture and business policies and apply the ethical transaction procedures in various aspects of our business. The company involves all its team members towards accomplishment of this mission and reaching its goals and objectives.
BOARD OF DIRECTORS
The Board of Directors comprises of four highly qualified members. Each director possesses an experience of more than 30 year in this field and is efficient enough to implement various business techniques for the ultimate growth of the organisation.
VISION
To serve customers satisfaction through continuous innovation, modification, transparency at all levels and training, thereby manufacturing better products yet firm on Belongingness, Honesty and genuineness.
MISSION
Our focus is to be market Driver rather than Driven and to establish ourselves, we are your TEAM by communicating the Metallurgy and Corrosion Engineering language so as, with our PRODUCT, we are also your Engineers, sharing our knowledge to meet the stringent quality requirements.
MANPOWER
Our Company is one of the leading and the fastest growing entities in India. This is only possible because of the dedicated and strenuous efforts put in by the people, who go that extra mile to achieve the set vision. our organisation is well established, manned by professionals drawn from steel industries. We, therefore, are able to assure you with confidence that all your requirements of stainless steel can be met by us more efficiently.
QUALITY ASSURANCE
At Calico Metal Alloys LLP, quality is not only the durability and defect free nature of product but its use and applicability to fulfill the sole purpose for which it was bought. We have well-defined and carefully drafted quality control procedures guidelines, which are holistically practiced by different departments. Quality is never compromised as it is our first Priority. Calico Metal Alloys LLP our employees adhere to and contribute to the efficiency of our quality system in every aspect of our business. Our commitment guarantees to provide our clients with uncompromising quality and service. This is achieved through a team approach where all the members are aware of the company objectives and work within their own discipline to make an effective contribution.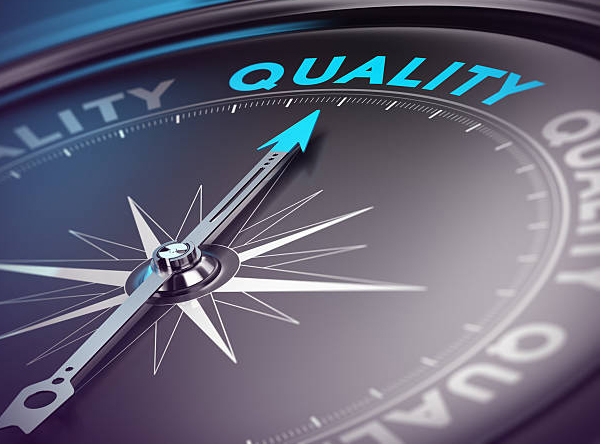 To verify that the supply made to our clients exact specifications, our quality control team combines technical expertise, knowledge of industrial standards and the latest inspection tools and machines to meet all requirements. Particular attention is paid to high quality, tolerance and traceability Our quality assurance program maintains the highest level of quality and actively contributes towards establishing and achieving the corporate objectives. Quality people, quality engineering and quality products.
These are the key to Calico Metal Alloys LLP continued growth. Our commitment guarantees to provide the customer with uncompromising quality, responsive service, competitive pricing and on time delivery. This is achieved through a team approach where all the members are aware of the company objectives and work within their own disciple to make an effective contribution. The quality assurance system is guided by principles that support our unique working culture which incorporates respect, self management, open communication and creativity. These principles are:
We strive to be the best in our industry.
We care about our customers, our suppliers and partners.
We do our absolute best to honor our commitments.
We strive to always act with integrity and fairness.