Chemical Processing
Robust solutions for demanding applications
The extreme conditions that exist in chemical processing and refining facilities place exceptional demands on systems to stand up to heat, pressure, stress and corrosion over an operating life that can span decades. Since we introduced stainless steel to U.S. industry nearly a hundred years ago, Calico has remained at the leading edge in providing these industries with advanced materials and products that meet and exceed their expectations.

Today we supply chemical processors, refiners, food processors and other industries with advanced stainless steels as well as a wide range of specialty materials and components formulated specifically for the toughest applications. Our integrated supply chain and certified product quality assure high performance and reliability for decades to come.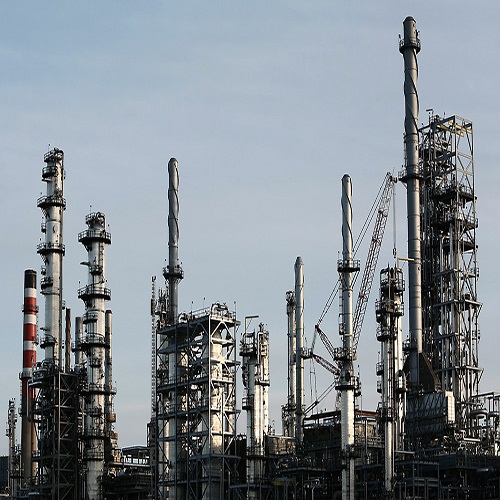 Products
Nickel-based alloys
Stainless steel alloys
Titanium
Zirconium and other exotic metals
Castings
Applications
Piping and fixtures for chemical plants and refineries
Seawater piping
Process piping
Plastics manufacturing
Food processing
Heat exchangers and tubing
Pumps and valves
Water treatment and distribution