Get Quote's
The Duplex 2205 Plate has excellent rusting strength in many industrial applications. The company provides a wide variety of duplex steel sheets and plates. The plate and sheet are available in various dimensions, including size, length, width, and height. We offer custom dimensions according to the buyer's request. We are one of the world's largest manufacturers, exporters, and retailers. We supply these sheets and Duplex Steel UNS S32205 plate in various types and specifications to meet our customer's requirements.
What is Duplex Steel 2205 Plate?
Duplex Steel S31803 Plates with almost equal austenite and ferrite chemical composition. This combination makes the alloy stronger than regular austenitic steel. Duplex stainless steels like ASTM A240 Duplex Steel 2205 Plate Material often maintain good weldability in their thickest parts, and they are much more resistant than ordinary austenitic steels to stress corrosion cracking. The ASTM A240 Duplex 2205 Sheet are 3% molybdenum, 22% chromium, 5-6% nickel alloyed stainless steel plate, high-stress resistance characteristics, high strength, and excellent resistance to impact.
Pitting and crevice corrosion resistance superior to 316L or 317L austenite stainless steel Alloy 2205 duplex stainless steel plate offers almost all corrosive products. It also has strong corrosion, oxidation, heat expansion properties, and higher thermal conductivity than austenitic ones. Duplex Steel S31803 Plates were developed to combat common corrosion problems of stainless steel of the 300 series. SA-240 Duplex 2205 Cold Rolled Plate produces roughly 40-50 percent ferrite in the annealed state. In the duplex family of stainless steel, 2205, also referred to as a workhorse, is the most common category. The benefit of a duplex is that it blends the desirable properties of a ferritic alloy with those of an Austin alloy (facility of manufacturing and resistance to corrosion). Utilization of ASTM A240 Duplex 2205 Perforated Sheet should be restricted to below 600 ° F temperature. Extensive exposure to high temperatures will stainlessly inflate 2205.
Also Read : Types and grades of stainless steel.
Duplex 2205 plate stockist in India, 1.4462 plate, UNS S32205 plate supplier, ASTM A240 Duplex 2205 plate manufacturer, supplier, stockist, UNS S32205 plate stockist, manufacturer.
Duplex 2205 Plate and its characteristics:
Duplex 2205 Plate is basically made with a mixture of austenitic and ferritic steels. Duplex steel 2205 Plate is the most highly demanded and widely used steel product. It provides high strength and ductility. The combination of duplex 2205 includes high quality elements. Alloy 2205 Plate provides high resistance from various chemical procedures. Duplex 2205 can not be used above 300°C and below -50°C because it affects its toughness and strength. This grade is commonly used for industrial applications.
High resistance to chloride stress corrosion cracking
Resistance to chloride pitting and crevice corrosion
Good general corrosion resistance
Good sulfide stress corrosion resistance
High Strength
Good weldability and workability
Key properties :
Duplex 2205 Plate is the strongest and robust grade. This grade has great forming and welding properties. Duplex grade supports pitting and other heat treatments. This grade has high strength and durability, with low thermal expansion. UNS S32205 Plate provides excellent resistance from corrosion, stress cracking and crevice corrosion. It is also comparatively less sensitive than other grades.
Chemical composition :
The chemical composition of this grade includes elements like molybdenum, chromium, and nickel. Grade 2205 consists of 2.5-3.5% molybdenum, 21-23% chromium and 4.5-6.5% nickel. These elements provide all these excellent properties to the grades. It provides excellent protection to the grade from various chemical reactions. It also protects the grade from corrosion, stress cracking and erosion. The microstructure of this grade includes almost equal amounts of austenitic and ferritic steels.
Corrosion Resistance :
Duplex 2205 is highly corrosion-resistant, and it is highly superior and stable. This grade plays a major role in industries. It provides excellent resistance from stress cracking. 2205 is the low carbon grade that provides high resistance from pitting and intergranular corrosion as it includes molybdenum and chromium in it.
It offers excellent resistance in marine environments, bleaching, brackish water, closed-loop water systems, and specific food processing applications. The 2205 high molybdenum, chromium, and nitrogen content offer superior resistance to corrosion in most conditions to traditional steels such as 316L and 317L.
Heat Resistance
duplex 2205 stainless steel plate also has strong oxidation tolerance at a high temperature, as with other duplex stainless steels. it is not recommended for a Duplex 2205 to operate above 572 ° F (300 ° C). ·Possesses good weldability. The maximum hot forming temperature b/w 2010 and 2100 ° F (1100-1150 ° C) is recommended by most Duplex 2205 manufacturers. If it is not compact in shape, the edges may be substantially cooler than the bulk, and in cooler regions, there is a risk of cracking.
In a number of vendors, Duplex 2205 plate has proven strong formability. ASTM A240 UNS S31803 Plates's high strength will cause difficulties. Although the machinery is efficient enough, the high strength of the grade includes a supply for stronger spring-back. Duplex 2205 plate is harder to process than austenitic stainless steel from the 300 series. There is a demand for higher cutting forces and quicker device use. Reduce friction by maintaining the device extension as short as possible. The corrosion resistance quality in all stainless steel plates and sheets is significantly higher for duplex stainless steel. The sheets and plates of duplex steel are of magnetic strength and can clearly be distinguished from the other stainless steel classes due to this feature.
Also see
Duplex Steel 2205 - Processing
Machinability
Duplex steel plates with high-speed tools can be machined at the same feeds & speeds as Alloy 316L. Cutting speeds can be decreased by around 20 percent when used with carbide machines, compared to the speeds of Alloy 316L.
Fabricality:
Grade 2205 supports all types of cold and hot formings. The major reason for its great fabricality is its high yield strength which is also the reason it needs heavy machines. It is one of the most ductile grades. Grade 2205 does not require pre or post heating. The grade should be allowed to get cooled mostly below 150°C.
Welding
A good solderability is provided by the alloy 2205 Duplex stainless steel plate. The purpose of welding 2205 is to maintain the base metal's corrosion resistance, strength, and resistance from the weld metal and the heat-affected area. The 2205 welding is not difficult, but soldering procedures need to be designed, which will lead to a positive phase balance after welding and prevent the precipitation of harmful intermetal or non-metallic phases.
Cold Forming
Duplex Steel 2205 Plate is quickly sheared and cold-pressed on stainless steel machines. The high strength and rapid work hardness of the 2205 duplex stainless steel sheet need to be coldly formed with forces considerably higher than in austenite steel. A spring back allowance must also be provided due to the high power.
Heat Treatment
The stainless steel plate alloy 2205 should be heated at a minimum of 1900 ° F, followed by quick cooling, preferably with water quenching. This therapy contributes both to rectifying problems and relieving tension. The possibility of accumulation of harmful intermetal or non-metallic phases is in the case of stress relief processes at any lower temperature.
Hot Forming
It is suggested, where possible, form below 600 ° F. The workpiece should be uniformly heated and worked between 1750 and 2250 degrees F when warm forming is required. Alloy 2205 stainless steel plate is very soft and ready to mold at these temperatures. 2205 are subject to hot tearing above this level. The austenite is considerably stronger than the ferrite, immediately below this level, and can cause cracking and specific trouble with cold edges. Under 1700 ° F, rapid intermetallic phases can develop due to the combined effect of temperature and deformation. When a hot formation is finished, a complete solution should be followed by a minimum and fast scrub at 1900 ° F to restore phase balance, strength, and corrosion resistance. It is not necessary or recommended to relieve stress; however, if needed, the material must receive maximum solution anneal at the minimum level of 1900 ° F, followed by a fast cooling or quenching of the water.
Application:
Grade 2205 is applicable in various industries because of its malleability and robustness. It is a very ductile grade; hence it is commonly applicable in industries such as :
Marine industries where the application directly gets in contact with chloride
Transporting and storage cans, drums, etc for chemical processings
Pulp and paper industries
Oil and gas processing units
Duplex Steel 2205 Plate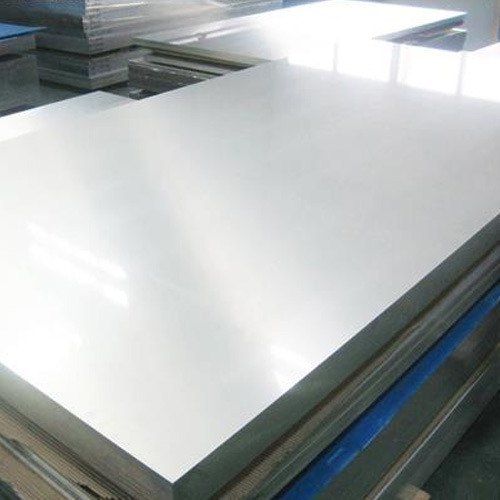 Duplex Steel 2205 Sheet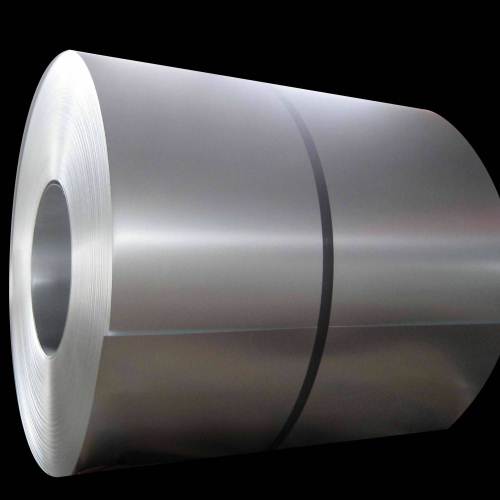 Duplex Steel 2205 Coil
Specification of Duplex 2205 Plate
Standard Industry Specifications

ASME SA 240, ASTM A 240, UNS S32205, W.NR. 1.4462, GE-S400/ S1000, PWA-LCS, EN 10028-7, RR SABRe Edition 2, DFARS Compliant

Material
Duplex 2205 Sheet & Plate
Specification
ASTM A240 / ASME SA240
Standard Sizes
1000 x 2000 mm, 1220 x 2440 mm, 1500 x 3000 mm, 2000 x 2000 mm, 2000 x 4000 mm
Tolerances of Width and thickness

EN 10151 Duplex 2205 strip for springs
EN 10088 Duplex 2205 strip (general)
EN 10258 (formerly DIN 59381)

Width
10-2500mm
SA-240 Duplex 2205 Plate & Sheet Thickness
0.1mm to 100 mm Thk
SA 240 Type 2205 Plate & Sheet Length
2m, 2.44m, 3m, or as required
SA 240 GR 2205 Plate & Sheet Finish
2B, 2D, BA NO(8), SATIN (Met with Plastic Coated), Cold rolled sheet (CR), Hot rolled plate (HR), No.1 finish hot rolled 2205 Duplex Plate, 2B, 1D, BA, No.4, 8K, hairline, satin, brush, mirror etc.
SA 240 TP 2205 Plate & Sheet Hardness
Quarter Hard, Half Hard,Spring Hard, Soft, Hard, Duplex 2205 Sheet suppliers
Stock available in form of
Shim Sheet, Rolls, Strip, Flats, Clad Plate, Plain Sheet, Plate, Sheet, Coils, Foils, Rolling Sheet, Rolling Plate, Flat Shim, Flat Sheet, Blank (Circle), soft annealed, sheared, annealed, tread plate,descaled, Checker Plate
Equivalent Grades of Duplex Steel 2205 Plate
STANDARD

WERKSTOFF NR.

UNS

Duplex 2205 Plate

1.4462 / 1.4462

UNS S31803 / UNS S32205
Chemical Composition of Duplex 2205 Plate
Grade

C

Mn

Si

P

S

Cr

Mo

Ni

N

2205 (S31803)

Min

Max

-

0.030

-

2.00

-

1.00

-

0.030

-

0.020

21.0

23.0

2.5

3.5

4.5

6.5

0.08

0.20

2205 (S32205)

Min

Max

-

0.030

-

2.00

-

1.00

-

0.030

-

0.020

22.0

23.0

3.0

3.5

4.5

6.5

0.14

0.20
Mechanical Properties of Duplex 2205 Plate
Grade

Tensile Str
(MPa) min

Yield Strength
0.2% Proof
(MPa) min

Elongation
(% in 50mm) min

Hardness

Rockwell C (HR C)

Brinell (HB)

2205

621

448

25

31 max

293 max
Physical Properties of Duplex Steel 2205 Plate
| | |
| --- | --- |
| Physical Properties | Value |
| Density: | 0.278 lb/in3 |
| Melting Range: | 2525-2630°F |
| Specific Heat Capacity at 212°F | 0.119 Btu/lb/°F |
| Thermal Conductivity at 212°F | 8.4 Btu/hr-ft-°F |
| Poisson's Ratio | 0.3 |
| Elastic Modulus at 72°F | 29 x 10 psi |
Duplex 2205 Plate Price List (Updated 2023)
| | |
| --- | --- |
| | |
| 2205 Duplex Stainless Steel Plate | ₹ 300/ Kg |
| 2205 Stainless Steel Sheet | ₹ 230/ Kg |
| SS2205 Stainless Steel Plate | ₹ 350/ Kg |
| ASTM A240 Duplex 2205 Plate | ₹ 500/ Kg |
| ASTM A240 Duplex 2205 Sheet | ₹ 300/ Kg |
Duplex Steel 2205 Plate Size Chart
Stocked Sizes

Size (in inches)

Size (in mm)

.125"

3.18mm

.134"

3.40mm

.156"

3.96mm

.187"

4.75mm

.250"

6.35mm

.312"

7.92mm

.375"

9.53mm

.500"

12.7mm

.625"

15.9mm

.750"

19.1mm

.875"

22.2mm

1"

25.4mm

1.125"

28.6mm

1.250"

31.8mm

1.500"

38.1mm

1.750"

44.5mm

2"

50.8mm

2.500"

63.5mm

3"

76.2mm
Calico Metal Alloys Provide high quality with various dimensions of Duplex 2205 Plates. We are one of the Best Supplier of Duplex Steel 2205 Plates in Various Cities in India.