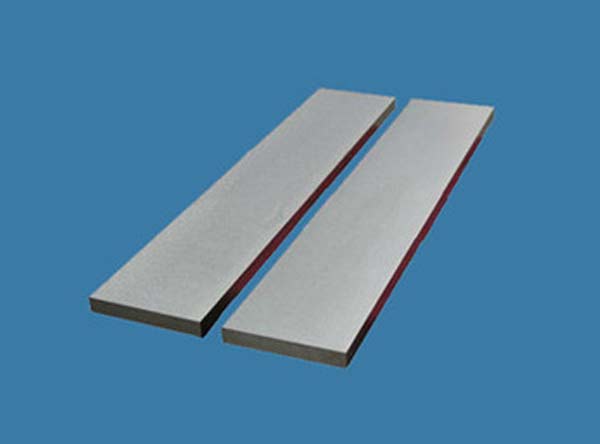 Get Quote's
The chemical composition is well controlled so as to provide low, uniform, thermal expansion property for this alloy. The following sections will discuss in detail about super alloy KOVAR.
Kovar ASTM F15, UNS K94610 Sheet is a controlled expansion alloy. It is a Nickel Iron alloy with 29% Nickel, 17% Cobalt and the remaining balance is Iron. The expansion characteristics of Nilo k (Kovar) match both borosilicate (or Pyrex) glasses and alumina ceramics, making it one of the most popular of the controlled expansion alloys for hermetic sealing applications (Glass to Metals Sealing). Nilo K (Kovar) is produced to ensure good properties for machining and deep drawing, and is a porosity free product.
Kovar (Nilo K) Sheet not only has thermal expansion similar to glass, but its nonlinear thermal expansion curve can often be made to match a glass, thus allowing the joint to tolerate a wide temperature range. Chemically, it bonds to glass via the intermediate oxide layer of nickel oxide and cobalt oxide; the proportion of iron oxide is low due to its reduction with cobalt. The bond strength is highly dependent on the oxide layer thickness and character.The presence of cobalt makes the oxide layer easier to melt and dissolve in the molten glass. A grey, grey-blue or grey-brown color indicates a good seal. A metallic color indicates lack of oxide, while black color indicates overly oxidized metal, in both cases leading to a weak joint.
Features
Resists erosive wear
Good impact & thermal shock resistance
Resists heat & oxidation
Abrasion & corrosion resistant
Resists seizing & galling
Good strength
Meets UNS R30006 specifications
Applications
Automobile Industry
Construction
Pharmaceutical/Chemical Industry
Oil & Gas Industry
Also see 15-5 stainless steel plate
Specifications
UNS : K94610
Specifications : MIL-I-23011 CL 1, ASTM F15, AMS 7727
International Specifications: Werkstoff Nr. 1.3981 DIN 17745 AFNOR NF A54-301 S.E.W. 385
Chemical Composition
Kovar Chemical Composition (Basic Density 8.36)

Weight %

Ni

Fe

Co

C

Mn

Si

Al

Cr

Mg

Zr

Ti

Cu

Mo

Alloy K
Kovar

29.0

53.0

17.0

0.04 max

0.50 max

0.20

0.10 max

0.20 max

0.10 max

0.10 max

0.10 max

0.20 max

0.20 max
Mechanical Properties
Material

Condition

Yield Strength (0.1% Offset)

Tensile Strength

Elongation %

psi

MPa

psi

MPa

Alloy K
Kovar
Annealed
49,000
340
75,000
520
42
Calico Metal Alloys LLP export products to countries like UAE, Bahrain, Italy, Indonesia, Malaysia, United States, Mexico, Chine, Brazil, Peru, Nigeria, Kuwait, Jordan, Dubai, Thailand (Bangkok), Venezuela, Iran, Germany, UK, Canada, Russia, Turkey, Australia, New Zealand, Sri Lanka, Vietnam, South Africa, Kazakhstan & Saudi Arabia.


HASTELLOY, HAYNES and C-22 are registered trade names of Haynes International, Inc., MONEL & INCONEL are registered trade names of INCO family of companies., NITRONIC is a registered trade name of Armco Inc., CARPENTER & 20Cb-3 are registered trade names of Carpenter Technology Corporation., FERRALIUM is a registered trade name of Langley Alloys, LTD.